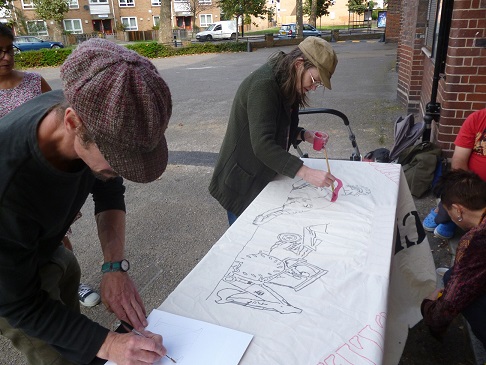 Mission
SolidariTEA is made up of local people, many of whom are going through similar experience, and who have come together to support each other and those in the same situation. Together we can get what is rightfully ours. We are adopting the Coalition Against Poverty approach. We will use pressure and direct action to help solve each other's problems. We are not controlled by any political party or ideology; we agree with general principles of mutual help, equal participation and respect. We work together to establish our rights: we are not caseworkers and clients, but we are in contact with caseworkers who can help, if needed. We aim to provide information and help to point people in the right direction as well as challenging the policies and practices of local and national government.
They say cut back, we say fight back
On the left hand side of this page you will see a link for each area of London, at the moment the only SolidariTEA collective formed is the Southwark branch based in South London. The group launched on the 30th of June 2014 with a packed meeting room and loads of energy, ideas and excitement. We hope that our model can be rolled out throughout London and further afield as we build a local "citizens army" to fight attacks on the poor and most vulnerable in society.